Leadership and Innovation Summit Speakers
To learn more about the Leadership and Innovation Summit and to view the full agenda, please visit: businessofsustainability.georgetown.edu/events/summit-agenda-2023
Summit Speakers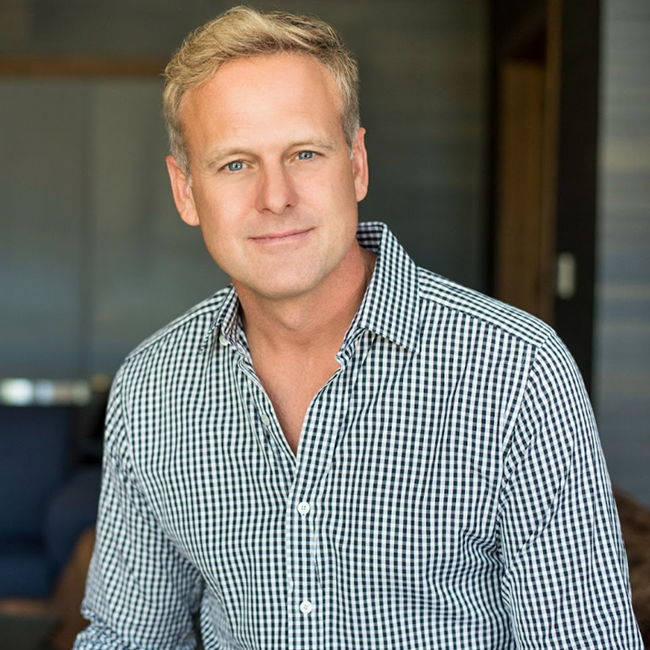 Hayes Barnard – Founder, Chairman, and CEO of GoodLeap and GivePower
Hayes Barnard is an American entrepreneur, business owner, and philanthropist. He is the founder, chairman, and CEO of GoodLeap, the largest financial technology company in the United States focused on sustainability. He is also the founder, chairman, and CEO of GivePower, an award-winning nonprofit providing clean electricity and safe drinking water to hundreds of thousands of people in underserved communities worldwide. In 2020, Hayes founded GoodFinch, an asset management company specializing in sustainable investments.
Since Hayes founded GivePower in 2013, the organization has touched the lives of more than 1 million people across 27 countries by partnering with more than 160 solar companies to deploy clean energy solutions. GivePower was awarded the Global Water Award in Dubai in 2020 and the Country of Kenya's Energy Globe Award in 2021 for its life-saving Solar Water Farm technology, which provides clean water access for people in critical need across the developing world.
Before GoodLeap, Hayes founded, scaled, and sold multiple businesses in the sustainability and finance sectors, including Paramount Solar, which was acquired by SolarCity in 2013. Hayes served as SolarCity's chief revenue officer from 2013 to 2017, spearheading the company's growth from 1,000 employees to more than 17,000 employees while increasing solar deployment from 10 megawatts to 100 megawatts per month, becoming the U.S. solar industry leader until selling to Tesla.
---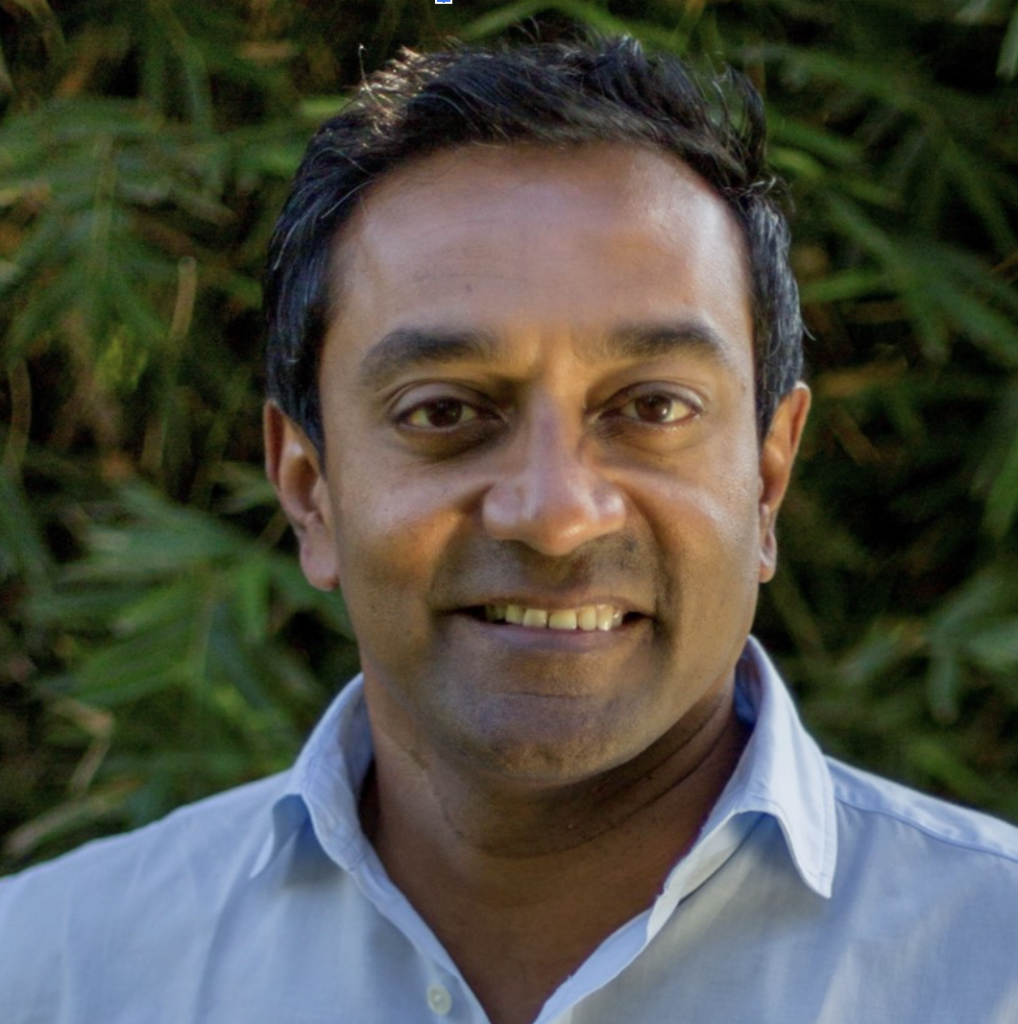 M. Sanjayan – CEO of Conservation International
M. Sanjayan is a conservation scientist and chief executive officer of Conservation International, an organization working primarily in the Global South to secure nature for humanity.
Sanjayan was named chief executive officer in 2017. He has led two landmark capital campaigns totaling $2.7 billion; the development of critical scientific tools, including the irrecoverable carbon atlas; public-private coalition-building for massive forest restoration efforts globally; the launch of a pioneering blue carbon project in Colombia; and the multilateral Blue Nature Alliance, which aims to protect 18 million square kilometers of the ocean in over five years. Born in Sri Lanka and raised in West Africa, Sanjayan brings a unique perspective to his work, which has attracted media coverage from The New York Times, The Washington Post, CNN, and Outside Magazine.
Sanjayan holds a master's degree from the University of Oregon and a Ph.D. in conservation biology from the University of California, Santa Cruz. His peer-reviewed scientific work has appeared in Science, Nature, and Conservation Biology. He has been a visiting researcher at UCLA, a distinguished professor of practice at Arizona State University, and a fellow at the Aspen Institute. Sanjayan also serves as a trustee for The Earthshot Prize and a climate advisor for the Clinton Global Initiative.
---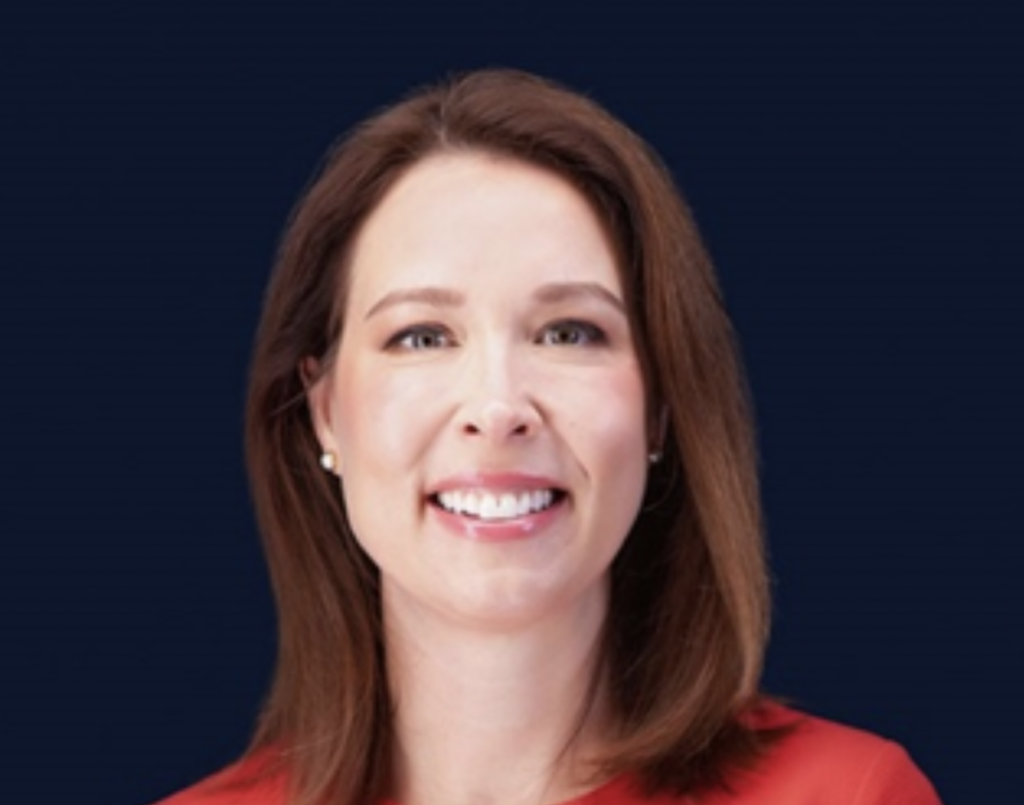 Lauren Riley – Chief Sustainability Officer at United Airlines
As chief sustainability officer and managing director of global environmental affairs at United Airlines, Lauren is responsible for leading United's environmental sustainability strategy, including progressing its climate commitments, scaling sustainable aviation fuel, evaluating decarbonization technologies, and achieving environmental compliance. This portfolio supports United's commitment to achieve 100% green by zeroing out carbon emissions by 2050 without relying on traditional carbon offsets, and by 2035, reducing carbon intensity by 50% compared to 2019.
Lauren is recognized as Business Insider's 100 People Transforming Business and 2021 Environment+Energy Leader 100. Focusing on the relationship between innovation and environmental sustainability, Lauren has led various initiatives addressing business and digital transformation, strategic planning, and change management that yield environmental and operational benefits.
Lauren earned her MBA from the University of Maryland and a Bachelor of Arts in environmental science from Bucknell University. She is a certified change management advanced practitioner through Georgetown University and PMP Certified.
---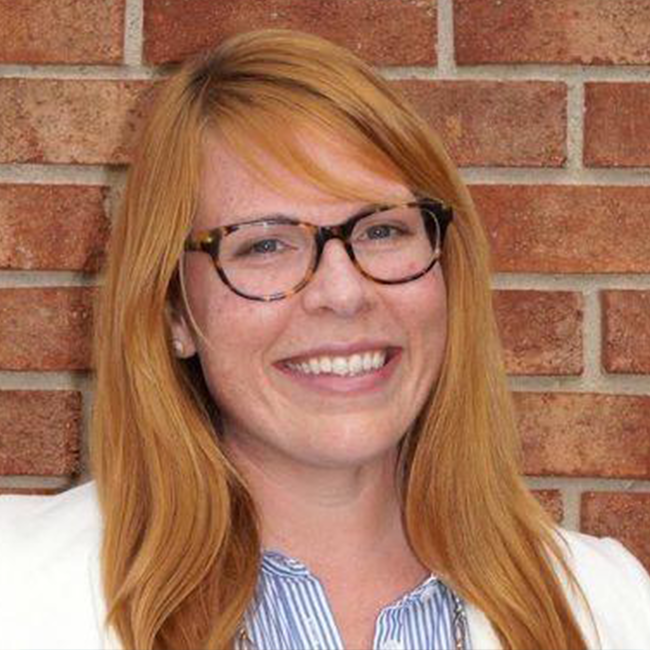 Nicole Steele – Manager of the Workforce and Equitable Access Team at the U.S. Department of Energy Solar Energy Technologies Office and senior advisor to the Greenhouse Gas Reduction Fund at the U.S. Environmental Protection Agency
Nicole Steele is a nationally recognized leader and expert in clean energy, focusing on frontline communities and workforce development. She has 20 years of experience working with government officials, policymakers, advocates, and entrepreneurs to develop and implement inclusive clean energy policies and programs. She is currently the senior advisor on energy justice and workforce for the Solar Energy Technologies Office at the U.S. Department of Energy and the head of the National Community Solar Partnership. She was the founding executive director of GRID Alternatives Mid-Atlantic, policy director at the Alliance to Save Energy, and ran the EECBG program for Loudoun County, Virginia. She started her career in affordable housing, community planning, and politics. She is an AmeriCorps alumnus and a passionate supporter of community service.
---
Other Speakers and Panelists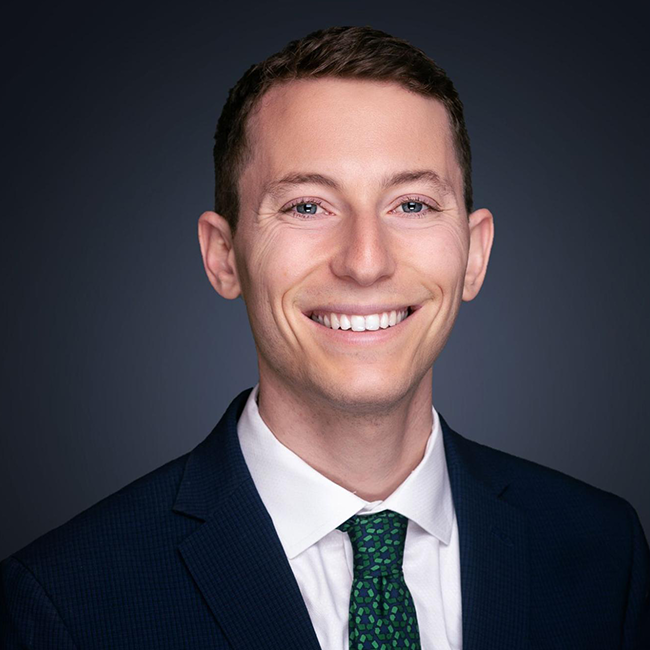 Scott Breen (C'11) – Vice President of Sustainability at Can Manufacturers Institute
Scott Breen is the vice president of sustainability at the Can Manufacturers Institute (CMI). His responsibilities include promoting the CMI as a sustainable/circular package, advocating for federal and state legislation and regulation that reflect the CMI's sustainability advantages, and leading the industry's efforts to build upon the CMI industry's leading recycling rates.
Before CMI, Breen was the associate manager of the Sustainability and Circular Economy Program at the U.S. Chamber of Commerce Foundation and attorney-adviser at the National Oceanic and Atmospheric Administration. Along with his position at CMI, Breen also explores various aspects of sustainability as a creator and co-host of the podcast Sustainability Defined. Sustainability Defined has monthly episodes that reach thousands of listeners across 100 countries and all 50 states.
---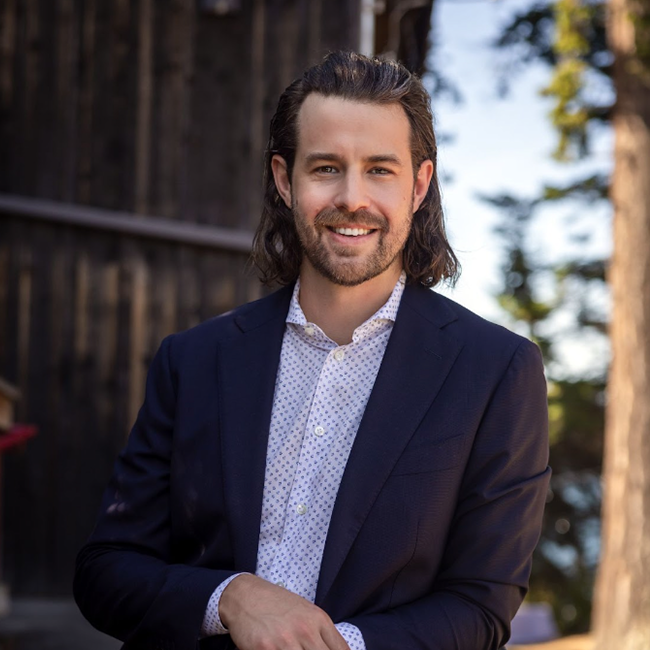 Benjamin Materna – Vice President of Deployment at GivePower
With almost two decades of experience in solar and microgrid deployment, Benjamin Materna seamlessly combines strategic leadership with hands-on expertise while maintaining a relentless commitment to alleviating adversity through clean energy solutions. Before his tenure at GivePower, he successfully led various microgrid endeavors at Tesla, overseeing executive special projects and directing teams focused on disaster relief deployment. These formative experiences have solidified his unwavering dedication to implementing renewable energy technical innovations, particularly within projects that generate the most significant impact.
As the driving force behind the Engineering and Project Management teams at GivePower, Materna takes the helm in supervising the execution of a multitude of global initiatives, ranging from Solar Water Farms to Solar Impact Projects and Treks. His guidance is instrumental in upholding the highest standards in realizing efficient, inventive, and sustainable projects in alignment with GivePower's overarching mission.
---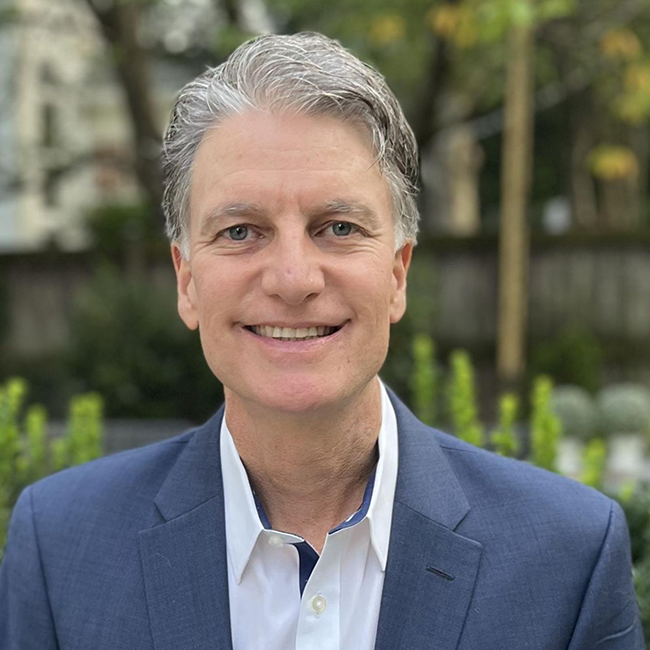 David Antonioli – Environmental Markets Expert
David Antonioli is a leading international expert in harnessing markets' power to solve critical environmental issues and support sustainable development. Antonioli has developed projects and managed organizations operating under major international agreements, including the Montreal Protocol to protect the ozone layer, the Kyoto Protocol, and the Paris Agreement to address climate change. Antonioli's experience has enabled him to work with the private sector, governments, multi-lateral institutions, NGOs, and philanthropies.
---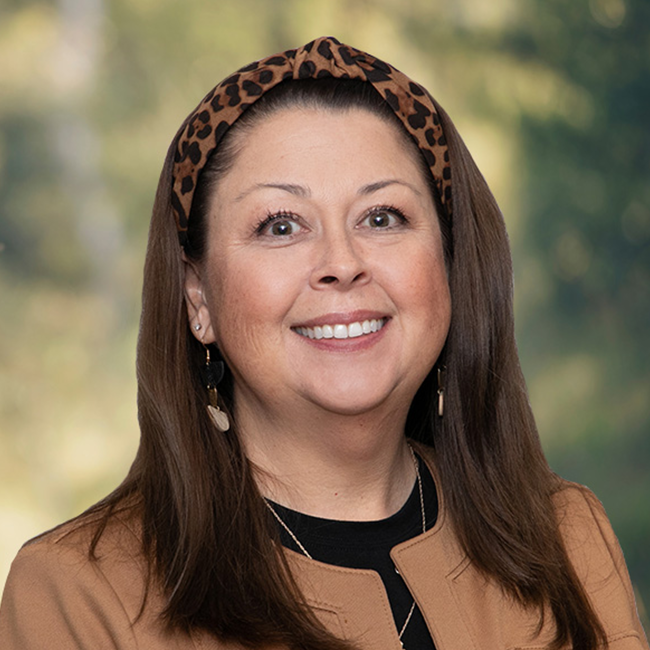 Nancy Fuchs Marshall – Senior Vice President of Marketing at ClimeCo
Nancy Fuchs Marshall brings over 25 years of consulting experience in environmental and sales/marketing to ClimeCo. She has served many industrial clients through various roles in environmental engineering firms, including forest products, chemical manufacturing, and pharmaceutical production.
Marshall is an expert in propelling and solidifying ClimeCo's global brand. She oversees ClimeCo's marketing team and works directly with clients to help them craft content to demonstrate transparency in their journey to reduce emissions. Marshall is also a member of ClimeCo's senior leadership team to increase synergy across ClimeCo's end-to-end sustainability business solutions that are proven to help drive a positive impact on our planet while creating growth for clients.
Marshall holds a Bachelor of Arts in communications with a minor in marketing and graphic design from Notre Dame of Maryland University.
---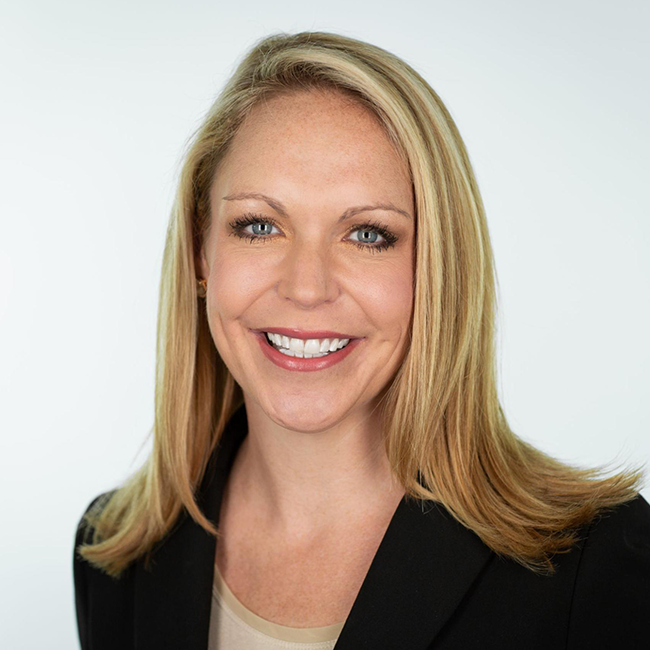 Emily Easley – Founder and CEO of NOVUS Energy Advisors
Building on her Texas oil and gas roots and an almost two-decade-long career in the renewable energy and power businesses, Emily Easley founded NOVUS Energy Advisors, a D.C.-based boutique consulting firm, to bridge the traditional and alternative energy markets. Leveraging insights across the energy business and political landscape, NOVUS delivers strategic counsel and tailored solutions that enable clients to seize opportunities for growth and profitability and capitalize on the transition to a lower carbon future.
Previously, Easley worked with midstream and exploration and production companies at ERE Strategies, a renewable energy consulting practice focused on project acquisition, deal flow, fundraising, and new market exploration. Before ERE Strategies, Easley spent a decade working with Washington, D.C.-based national clean energy associations, the Solar Energy Industries Association (SEIA), and the Smart Electric Power Association (SEPA). Easley graduated magna cum laude from Vanderbilt University and resides in Northern Virginia with her family.
---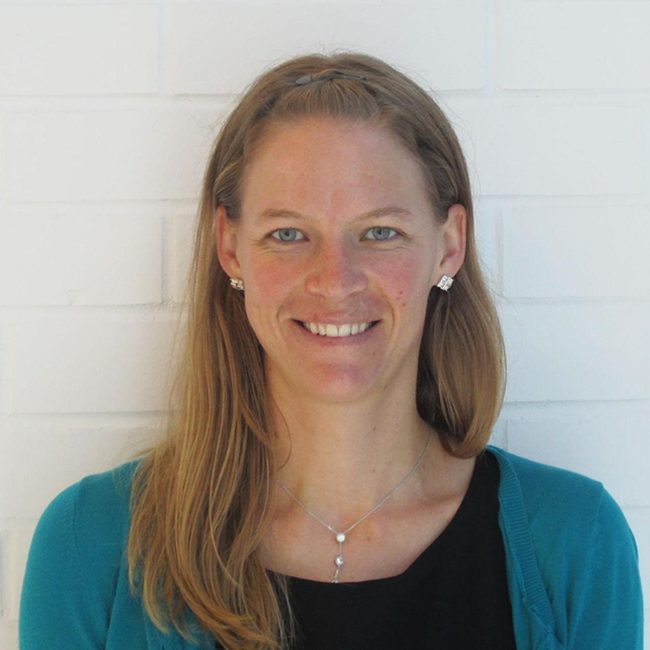 Caitlin Smith – Manager of Carbon Markets at RMI
Caitlin Smith manages RMI's Carbon Markets Initiative. She helps design, shape, and guide the implementation of the team's work on how to build trust, integrity, and credibility in the voluntary carbon market. She works closely with other RMI's partners and internal teams to ensure the data-focused, analytical work of the carbon markets team captures the complexity and creativity of the technical solutions required to reach 1.5C and helps address the VCM's structural data and process issues in a manner that improves the market's overall credibility, integrity, and overall climate performance.
Before joining RMI, she spent six years examining public climate finance issues on behalf of the U.S. Department of the Treasury, the World Resources Institute's Sustainable Finance Center, and as an embedded advisor with the Climate Change Division in the Fijian Ministry of Economy. This included policy work on the institutional design at the Green Climate Fund, the Paris Alignment among the international financial institutions and G20, and helping the Fijian government improve its use of and access to global public climate finance. Before finding climate finance, she consulted briefly on water scarcity pricing and electricity policy. She also taught English in South Korea and the Republic of Georgia.
---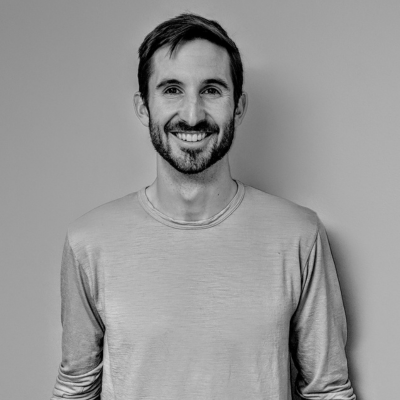 Kevin Keepper (MBA'13) – Senior Manager of Sustainability Science Products at Amazon
Kevin Keepper (MBA'13) is a Seattle-based, eight-year Amazonian currently responsible for sustainability science measurement product development in Amazon's worldwide sustainability organization. Prior to leading this team, Keepper was responsible for supply chain optimization produce development – namely Amazon's retail product ordering strategy – where he worked with applied scientists to test and leverage new algorithms to improve Amazon's inventory position. Keepper has an MBA from Georgetown and studied environmental science and government at St. Lawrence University. He began his career in Washington, D.C., with the international development NGO TechnoServe. Outside of his work, he is a running addict, father of a three-month-old and a three-year-old, and proud partner to a nurse practitioner and semi-professional oboist. As a fun fact, Keepper spent a week with the Hadzabe tribe in the Yaeda Valley and climbed Mount Kenya in 2007.
---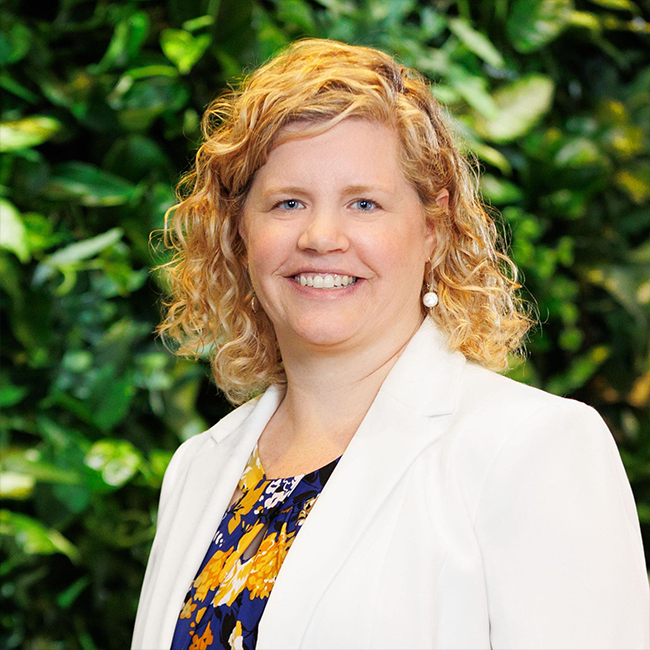 Sarah Mihalecz – Senior Director of the Transaction Acceleration Group at Clean Energy Buyers Association
Sarah Mihalecz is the senior director of the Clean Energy Buyers Association's (CEBA) Transaction Acceleration Group team. She focuses on developing and delivering resources to the CEBA community to accelerate the movement to renewable energy.
Mihalecz joins CEBA from Tata Sons, where she led sustainability for North America. Before joining Tata Sons, she was a senior manager of Deloitte's sustainability practice for five years. At Deloitte, ICF Consulting, and GHD Consulting, she worked with major retailers, consumer goods companies, federal, state, and local governments, and small startups to measure and manage environmental and sustainability issues, conduct carbon inventories and life cycle assessments, and develop public reports. Mihalecz also was the sustainability coordinator at the World Bank.
Mihalecz has a Bachelor of Science from James Madison University in integrated science and technology and a Master's in Environmental Management from Yale University, focusing on industrial environmental management. She has served on the alumni board of Yale University and the advisory board for the nonprofit Nature Generation.
---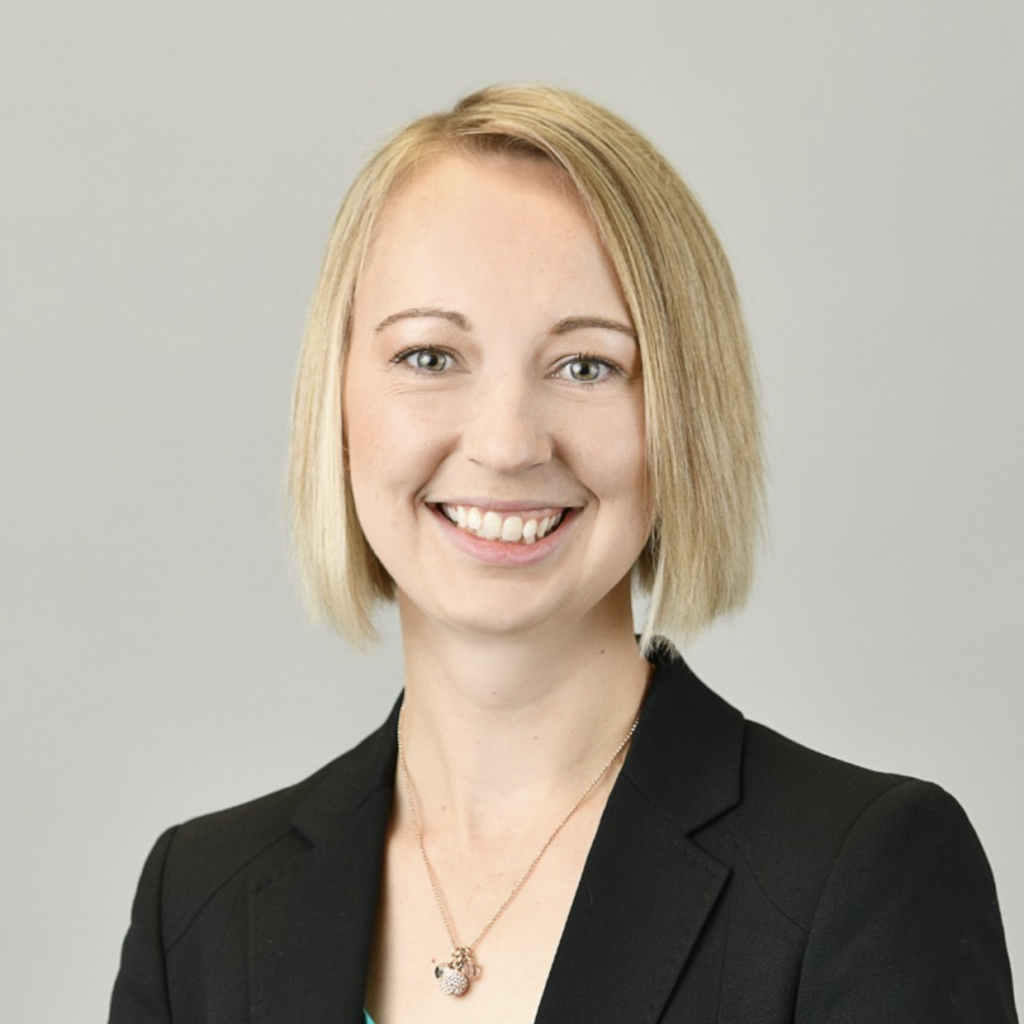 Christie Gamble – Director of Business Development at Cloverly
Christie Gamble is the director of business development for Cloverly, a climate action platform driving accessibility, transparency, and trust in the voluntary carbon market. In her role, Gamble provides climate solutions expertise to support companies seeking to build carbon credit purchasing products or purchase carbon credits directly to support their ESG goals. Before joining Cloverly, Gamble spent nearly a decade leading a mission to decarbonize concrete as the sustainability lead at CarbonCure, the world leader in CO2 utilization. Christie has an MBA from Dalhousie University and a B.A. from McGill. She lives with her husband and school-aged kids in Regina, Canada, and is a top-ranked competitor on the World Curling Tour.
---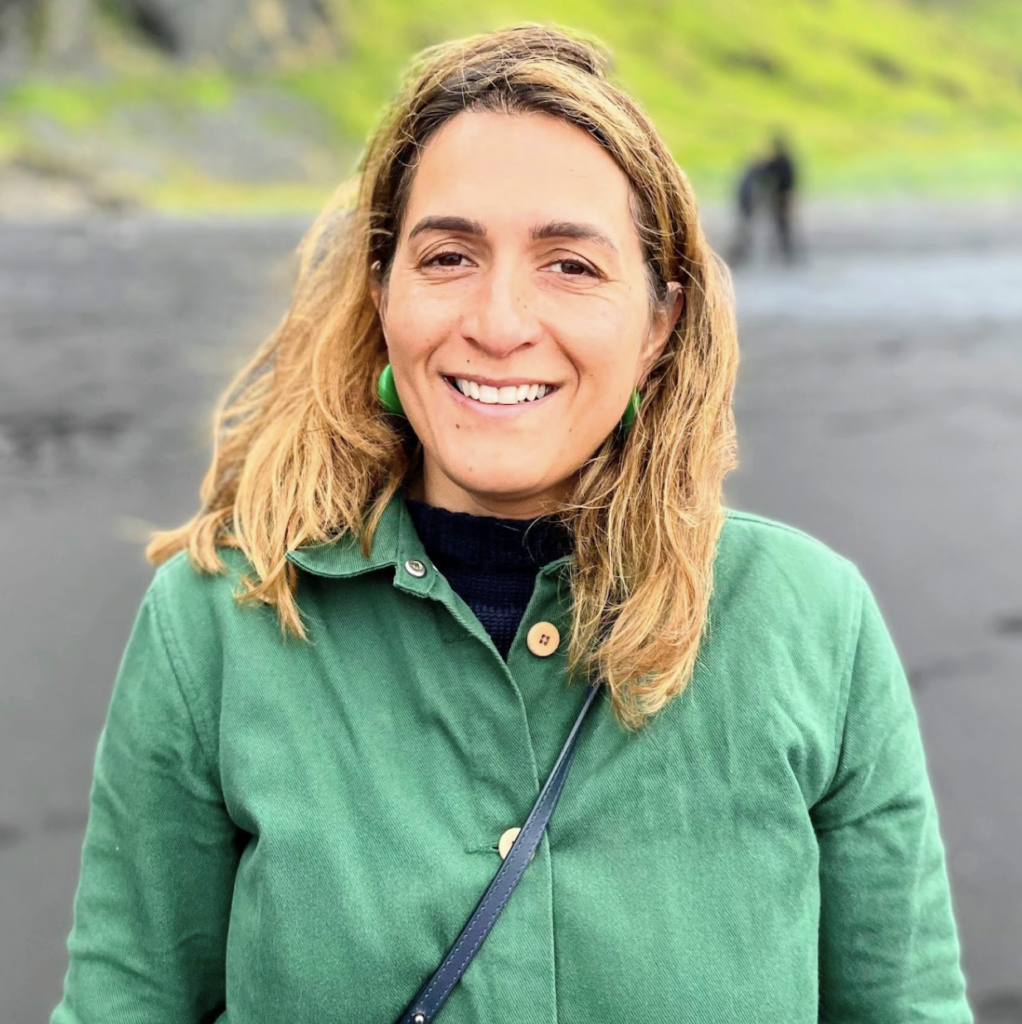 Vanessa Miler-Fels – Vice President of Global Environment and Climate at Schneider Electric
Vanessa Miler-Fels currently serves as Schneider Electric's vice president of global environment and climate. She is responsible for Schneider's environmental strategy and decarbonization roadmap in this role. With 15 years of experience in climate change mitigation and adaptation in both developed and emerging markets, Miler-Fels has a deep understanding of energy transitions and expertise across public and private sectors – from climate policy with the French Ministry of Energy to Microsoft and now Schneider Electric.
Before joining Schneider Electric, Miler-Fels was at Microsoft as director of energy innovation and impact, where her group charted the way for Microsoft to become carbon-negative by 2030. She started her career at the French Ministry of Finance, was part of the French climate change negotiation team, and then shifted to private equity finance of green infrastructure, acting as director of strategy at Centuria Capital, where she developed the green infrastructure portfolio of the global asset manager and advisory company (USD 15B AUM).
Miler-Fels is a U.S. Department International Visitor Leadership Program alumni (2013), holds a master's degree from Sciences-Po Paris, an MBA from ESCP Paris, and graduated from Ecole Nationale d'administration. She is an executive-in-residence at Insead and was an assistant professor at Sciences Po from 2010 to 2014. She holds French, American, and Indian nationality and is fluent in French, English, and Italian.
---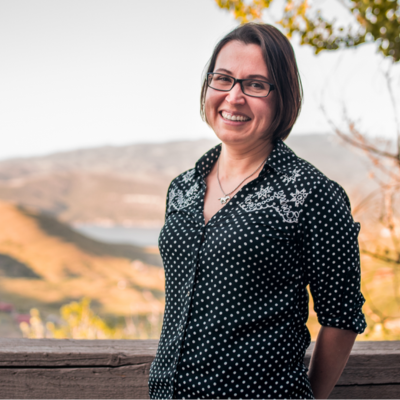 Lacey Pyle – Chief Soil Scientist at Arva Intelligence
Following her time at the University of Texas at Austin, where she received her M.S. in Geological Sciences, Pyle obtained her Ph.D. in geological and earth sciences/geosciences from Rice University in Houston, Texas, where she studied the impact of black carbon on soil chemistry in a variety of climates. Before Arva Intelligence, Pyle gained extensive experience at the Shell Technology Center and through continued research efforts in collaboration with Rice University. At Arva, she leads a team of soil and data scientists to perform analytical predictions for agricultural trials. Pyle is responsible for scientific proposals and project design, implementing machine learning models for geospatial data sets. She is a key contributor to Arva's expanding research efforts around optimization within agriculture, bringing soil science and data engineering together to model sustainable agriculture systems.
---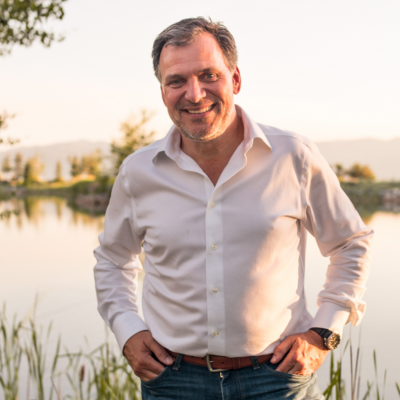 Jay McEntire – CEO and Co-founder at Arva Intelligence
Jay McEntire combines a successful track record of fintech and executive leadership in financial services software and energy. With $1.7 billion in M&A and capital market experience as an investment banker, McEntire founded Arva Intelligence, where he currently serves as the company's CEO. Arva Intelligence is the result of collaborative efforts with Lawrence Berkeley National Laboratory. It provides carbon insetting and offsetting solutions to the agricultural sector by connecting producers to buyers in the environmental markets to drive profitable sustainability.
In addition, McEntire serves as chairman of Utah Gas Corp., manager of Glennoe Farms, and managing partner of M2 Capital Partners. He previously served as CEO of Cogency Software Inc., a hedge fund risk management platform, and as CEO of ProTrader Group, an electronic equity trading platform that Instinet Corp acquired for $150 million. Jay has a BSBA in finance from the University of Arkansas, spent his junior year abroad at the Universitat Salzburg, Austria, and attended Harvard Business School's Advanced Management Program in 1994.
---
---